"We're delighted to announce the 7th annual dunnhumby Global Partner Summit, where we bring together senior executives and decision makers from our clients and partners around the world. This is our chance to network and learn from each other - collaborating on best practice, with the aim of using customer data science to drive both operational enhancements and transformational growth."
​​​​​​​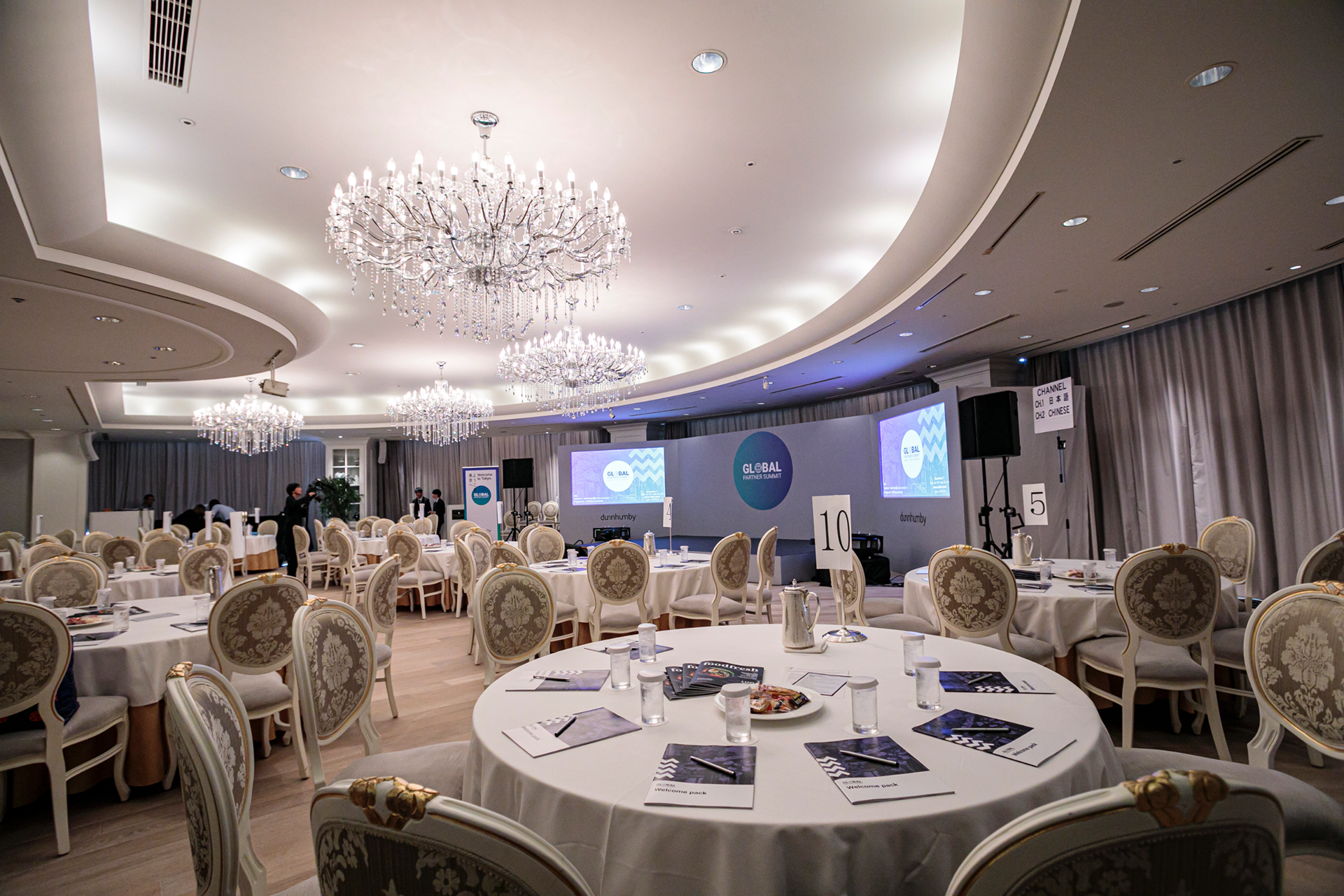 Objective:

Create a unique look and feel for dunnhumby's 2019 Global Partner Summit being held in Tokyo
Considerations and solution:

 Requested to work with both the predefined event logo and established dunnhumby brand but find a way of bringing in a touch of Japanese design aimed at a global audience. David and I went with a bold, graphic look utilising dunnhumby's gradients and a variation of their brand photo treatment. We partnered closely with our Japanese colleagues and chose to include Japanese translations in areas that would still function if viewed from a purely aesthetic perspective.